Email Server Deployment
Bito provides complete solution of instalment, configuration & maintenance of Email servers for all types of organizations. An Email server can handle a lot of email ids and multiple domains. If you are not sure why you need an email server over your shared email hosting plans you might checkout the comparison which is described below that how your Email server is better than the email services you have taken from third party solution providers. Bito Technologies help you in each step of the email server establishment to training that how to use it.
Why you need an own private Email Server:-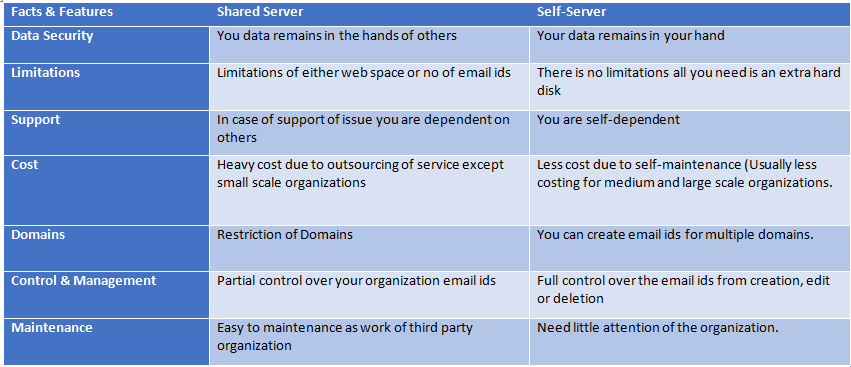 Bito solutions for Email server
Bito provide both platform windows as well as Linux based Email servers for all size of organizations. Bito also provide maintenance and support for the email servers in nominal charges. Our pricing for email server configuration starts Rs 60000.00 or $ 1000.00 depending upon actual requirement of the client. The price does not include any hardware or software license other than email server.
Commonly used Email Servers by Bito Technologies
Microsoft Email Exchange Server (For windows platform only)
Hmail Server (Both windows and Linux platform)
Postfix (For Linux platform)
We are ready to help you for any query or suggestion call us at +91-6392865568 or email us at sales@bitotechnologies.com